2 tags
1 tag
2 tags
2 tags
3 tags
Science Caturday: New Treatments for Old Kitties →
Old kitteh need love too, especially if they're grumpy.
10 tags
Watch
Scientists at the University of Montreal's Quebec Research Group in Animal Pharmacology have found a way to recognize and treat osteoarthritis in cats – a condition that the owner might not notice and that can make even petting painful. "Osteoarthritis frequently affects cats' elbows, backs and hips and joints in the hind limbs, and its prevalence increases dramatically with age. More...
3 tags
13 tags
Fonds de recherche du Québec highlights three...
If you support government funding for research in Quebec, please join the Je suis Michèle movement Announcement of the February winners of the Étudiants-chercheurs étoiles Award Montreal, February 4, 2013 – Québec's Chief Scientist, Rémi Quirion, is pleased to announce the February winners of the Étudiants-chercheurs étoiles Award, a competition spearheaded by the three Fonds de recherche du...
The PQ plan to penalise party hoppers is...
This is a terrible idea! One of the things that keeps political parties honest is that if their leaders get too crazy, members can dissent. Let's not forget that in Canadian politics, we vote for people, not parties, at least as far as the ballot box goes. I'm all for a move towards a constitutional change that recognizes the reality that people vote along party lines, but let's...
2 tags
ohitstuesday asked: I'm thinking about blogging casually (and maybe professionally later on) about science but I really don't know how to start. For example, what platform should I favour (Facebook, Tumblr, Wordpress, Twitter)?
16 tags
Cancer Rant
I had to tell someone I love last night that lemon juice will not cure his cancer. FUCK antiscientific rumours and false hope. They just distract from the best possible medical healthcare and the reality of the situation a person faces. Hundreds of thousands of people around the world are dedicating their lives, wholeheartedly, to a cure. They publish what they discover in books that anyone can...
1 tag
12 tags
Researchers prevent autistic behaviours in mice
McGill and Université de Montréal researchers revealed yesterday that autism-like behaviors can be rectified in adult mice with compounds inhibiting protein synthesis, or with gene-therapy targeting neuroligins (a membrane protein that regulates synapse formation between neurons.) Their study is published in the journal Nature. "The autistic behaviours in mice were prevented by selectively...
2 tags
2 tags
10 tags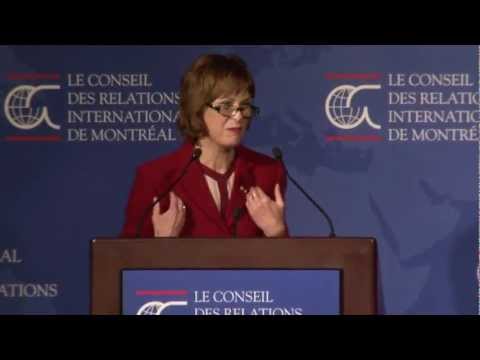 3 tags
11 tags
2 tags
3 tags
4 tags
4 tags
3 tags
7 tags
7 tags
Awards take pulse of Quebec star research
Québec's Chief Scientist, Rémi Quirion, announced the May winners of theÉtudiants-chercheurs étoiles Award this morning - it's a new, monthly competition spearheaded by the three Fonds de recherche du Québec. Award Winner, Fonds Nature et Technologies (Nature and Technology) Mohammad A. Qasaimeh, Ph. D. student in Biomedical engineering, McGill University  Award-winning article:...
7 tags
8 tags
Neuro researchers sharpen our understanding of...
Scientists now have a better understanding of how precise memories are formed thanks to research led by Prof. Jean-Claude Lacaille of the University of Montreal's Department of Physiology. "In terms of human applications, these findings could help us to better understand memory impairments in neurodegenerative disorders like Alzheimer's disease," Lacaille said. The study looks at the...
9 tags
Abandoned Mine Tunnels Might Ferry Geothermal...
Underground mining is a sweaty job, and not just because of the hard work it takes to haul ore: Mining tunnels fill with heat naturally emitted from the surrounding rock. A group of researchers from McGill University has taken a systematic look at how such heat might be put to use once mines are closed. They calculate that each kilometer of a typical deep underground mine could produce 150 kW...
14 tags
Speed and ecstasy associated with depression in...
A five year study conducted with thousands of local teenagers by University of Montreal researchers reveals that those who used speed (meth/ampthetamine) or ecstasy (MDMA) at fifteen or sixteen years of age were significantly more likely to suffer elevated depressive symptoms the following year. "Our findings are consistent with other human and animal studies that suggest long-term negative...
odetomyday asked: Hi! You "liked" one of my photos, so I clicked on your blog. This is fantastic! I'm going to be a physics student at McGill next year!
6 tags
Why do some pain drugs become less effective?
Researchers at the University of Montreal's Sainte-Justine Hospital have identified how neural cells are able to build up resistance to opioid pain drugs within hours. "A better understanding of these mechanisms will enable us to design drugs that avoid body resistance to these drugs and produce longer therapeutic responses, including longer-acting opioid analgesics", lead author Dr. Graciela...
7 tags
Planning the conservation of Quebec's northern...
The International Science Symposium: Planning the conservation of Quebec's northern ecosystems: The challenge of a decade, to be held from April 26-27 in Montreal, will be a unique opportunity for scientists and other experts to establish a common understanding of the major conservation issues for the implementation of the government commitment to protect 50% of the territory of the Plan Nord. The...
3 tags
allaboardthemtltrain asked: I just want to say that I like your tumblr alot. It's stimulating intellectually and I get to see Montreal and its surroundings under a different light.
Laval, Quebec - A has-been City of the Future?
From FuckYeahQuebec: There's an urban myth in Montreal that students from France regularly enrol at Université Laval and expect to spend the next few years in Montreal, not Quebec City. The follow up remark is usually that it all worked out for the best anyway. While the anecdote is doubtfully true – I would love to hear from anyone who actually made this mistake – the sentiment it betrays is...
Know HIV, no HIV →
By mcgilldiaries: One of the biggest challenges in treating HIV/AIDS today is one that might be thought of as the simplest: diagnostics. Once again, written by yours truly. An investigation on the surprising accuracy (99% LRP, 98% HRP) of the non-invasive point-of-care rapid HIV test OraQuick Advance HIV-1/2 antibody oral swab conducted by Dr. Nitika Pai of McGill University in...
4 tags
Anonymous asked: Thanks for joining Friends of CIHR YouTube Channel!
8 tags
Upcoming Health Symposium in Quebec
List prepared by the Fonds de recherche du Québec - Santé. February 21 - 29, 2012 Canadian Digestive Diseases Week and Annual CASL Winter Meeting 2012 www.cag-acg.org February 23 - 25, 2012 Leadership in transplantation - Annual Scientific Conference 2012 www.cst-transplant.ca May 2 & 3, 2012 Biotech City 10th Anniversary Symposium www.2012biotech.com May 7 - 10, 2012 Annual Conference...
11 tags
Press attaché schedule for the AAAS Annual Meeting
I am immensely proud to be representing Université de Montréal - the world's second largest French-speaking university - at the Annual Meeting of the American Association for the Advancement of Science that is taking place in Vancouver. I am going as the university's principle journalist liaison person for scientific research and as its press attaché for English and Foreign language...
11 tags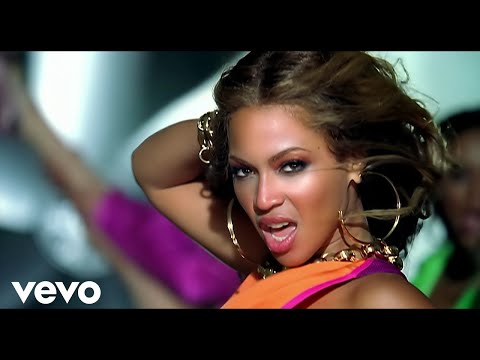 17 tags